Member Profile: Gumtree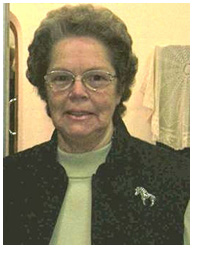 August 2009
I am a fourth generation Australian and live in Perth on the western coast of Australia. I have been married for almost 54 years and we have two sons who are now in their mid-forties.
My maternal forebears came to Western Australia in 1850, just 21 years after the first settlement of what was then the Swan River Colony. They were a military family who had served with the British army in India and Ceylon. A few years later, during the early gold-rush years, my paternal family landed in the Colony of Victoria. Fortunately they had the good sense not to try to find a fortune on the goldfields but made a good living from their saddlery and coach making businesses. I have traced the genealogy of the families back to late 1700's in Ireland, 1660 in Cornwall and 1590 in England's north country and found plenty of interesting stories along the way. Genealogy and family history are never ending so I am still working on some branches of the family and have a lot of information waiting to be written into a manageable form.
I have always been a reader and will read just about anything be it poetry, drama or prose. I read fiction, biographies, letters and memoirs, travel, records of exploration and maritime adventures. I read books on classical music and music-makers, on art and art history, on gardening and gardeners. From time to time, I have followed trails through literature, reading all I could find on a particular subject or by a certain author or even a literary genre until I felt satisfied. For instance, there was time when I was interested in the development of the novel as a genre and that trail led me to a study of literary history. Similarly I had, and still retain, a special interest in the 19th century novel and in the Realist novel. Of course, I also read Australiana: the journals and letters of the early settlers and explorers; the earthy, sometimes humorous yet at other times tragic poetry of the Aussie bush poets; descriptions of the country and its indigenous people, flora and fauna; and the literary fiction of our writers from the 19th century through the 20th to our current crop of contemporary authors. I'm not much into science topics, fantasy or science fiction.
Naturally all this reading means that book clubs and discussion groups are also an important part of my life and I have enjoyed both for many years. Quite by chance I encountered the Book Discussions & Latin site whilst Googling for something else about four years ago. It wasn't long before I was hooked as the online discussions opened another facet of the total book experience.
Ever since my early twenties I have been interested in ongoing education and have taken many university extension courses mainly for simple enjoyment and to broaden my general knowledge. After I retired in the late 1980s I volunteered to assist in community based 'Lifelong Learning' programmes designed for seniors. During the 1990's I undertook the planning and implementation of a series of courses and discussion groups offered to the community at minimal cost. Demand outstripped resources and saw the available 400 places completely filled within one hour of enrolments opening. My work in this field was recognised and honoured by the Senior of the Year Awards for Exemplary Service and whilst personally gratifying it was also an opportunity to showcase the work being done by volunteers in community based Lifelong Learning movement. Though I still attend classes and sometimes lead study groups, I am no longer involved in the administration but others have taken up the challenge and the programme continues to flourish.
Another rewarding pursuit has been my art. I took it up as a hobby but it soon became a serious occupation so that I now like to spend as much time as possible standing at the easel. I paint in oils and in pastels and enjoy the traditional drawing a trois couleurs. I'll attempt just about anything: landscapes and seascapes, rocky outcrops, flora and fauna, portraits and still life and generally work in a representational style. I am no Rembrandt but my work sells readily enough and I have received commissions to paint specific subjects - - something which always presents a different kind of challenge. I still attend art classes, love painting with a group of friends and take every opportunity I can to paint and draw the figure from life.
I have lots of other interests as well, needlework, knitting, music, gardening etc but I really do not care for cooking.
My latest intellectual adventure will be right here among the Books and Latin. After three years of dithering over whether to or not, I finally succumbed to a moment of reckless abandon and enrolled in Latin 101. Watch this space.
Read more profiles
.